The image of Russia in the Belarusian media online – a new episode of our #DEZINFO podcast!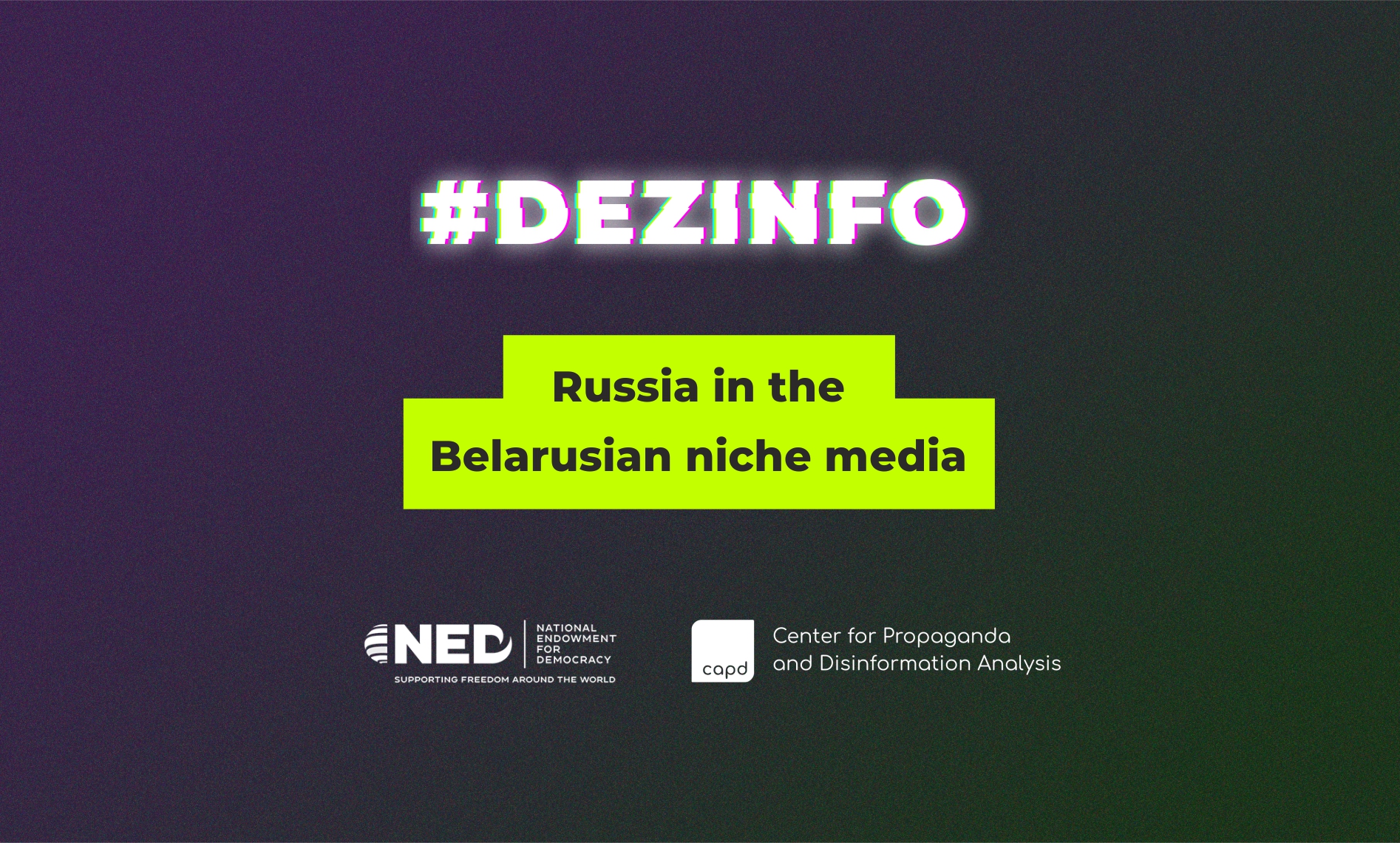 Listen to the next episode of our #DEZINFO podcast!
In an interview with the analyst Palina Shcherbava, we discuss the results of the monitoring of the Belarusian information space, which we carried out as part of the project "Strengthening the Capacity to Counter Disinformation" (May-December 2021). Taking into account the recent political situation, in particular the war in Ukraine, we have once again raised the topic of propaganda and disinformation appearing in the Belarusian online media. 
– Which subject areas appeared most often in the Belarusian media in the analyzed period?
– Who was the most important actor in the Belarusian media – Lukashenko or Putin? How were they portrayed?
– What narrative appeared in the Belarusian media about Ukraine before the start of the war? Has the rhetoric changed during the last months?
– What are propaganda and disinformation techniques like "Appeal to fear", "Demonizing the enemy", "False accusations" or "Exaggerations"?
– What was the difference between the narratives in the Belarusian niche online media and the mainstream online media?
Who is our interlocutor?
Palina Shcherbava – Human Rights and Public International Law Specialist, currently working as a Human Rights Consultant at the Organization for Security and Co-operation in Europe (OSCE).
Podcast: https://youtu.be/IrbbQT1q-Wk

Listen to the latest episode of the #DEZINFO podcast, which was created as part of the "Strengthening the Capacity to Counter Disinformation" project, with the support of @National.Endowment.for.Democracy.