#DEZINFO: Networks of Russian propaganda in Poland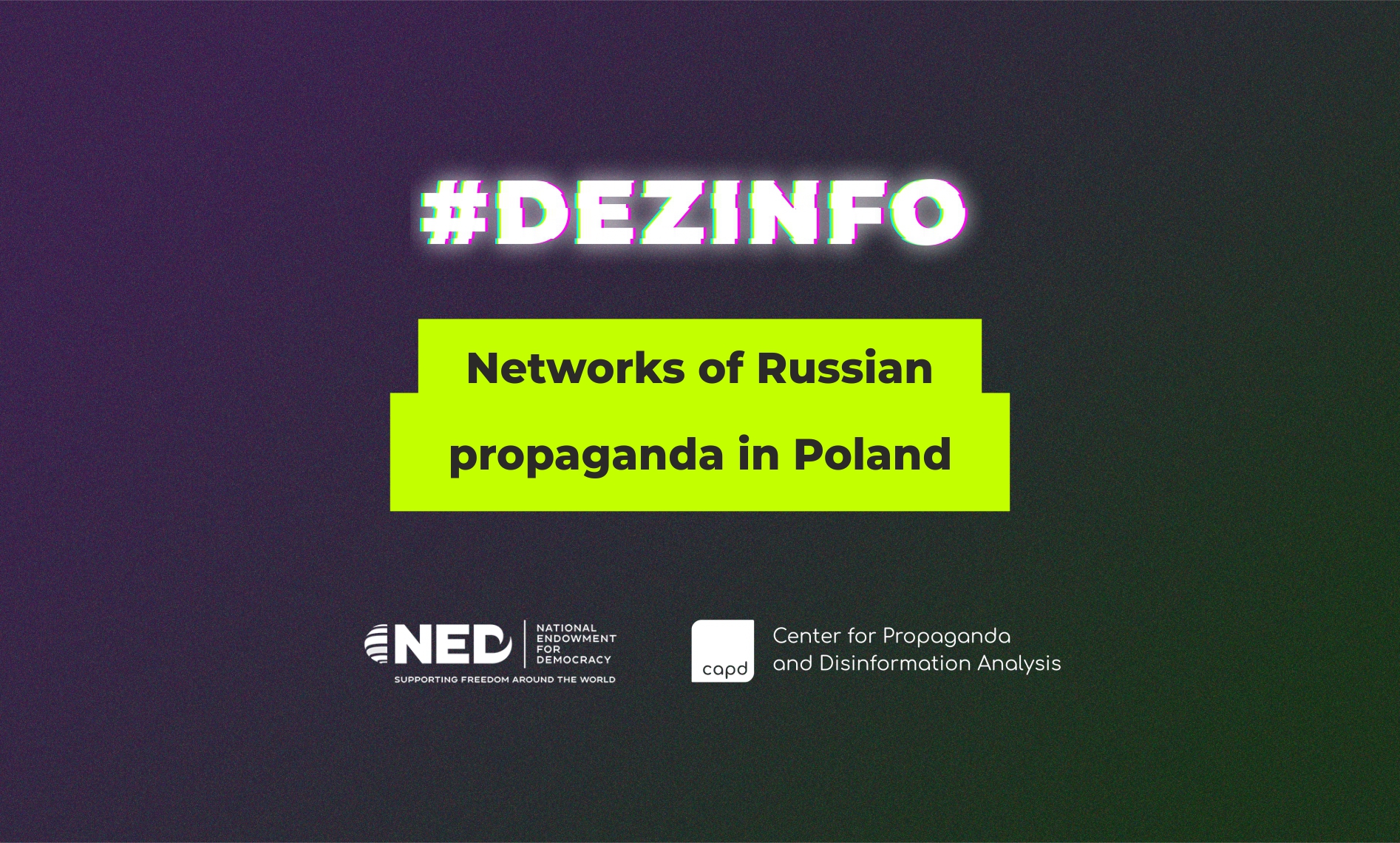 Listen to the new episode of our #DEZINFO podcast!
In the new podcast, we talked about how Russian propaganda works in Poland with an emphasis on social media. With Givi Gigitashvili – our interlocutor, we referred to the latest narratives appearing in connection with the war waged by Russia in Ukraine and discussed ways to verify the content appearing on the Internet.
– Why does the Kremlin put so much emphasis on spreading propaganda and disinformation on social media?
– What does the Russian narrative about Ukraine look like before and after the outbreak of the war?
– How do various social media platforms fight against Russian propaganda?
– What is the correlation between anti-vaccine and anti-refugee narratives on social media?
– Why has Russian propaganda about the war in Ukraine failed both in European countries and inside Ukraine?
Who is our interlocutor?
Givi Gigitashvili is a Research Associate at Atlantic Council's Digital Forensic Research Lab (DFRLab), where he researches influence operations and social media manipulation campaigns in Eastern Europe and South Caucasus countries. After working 2.5 years at the DFRLab's Disinformation Research Unit in Tbilisi, Georgia, Givi has recently relocated to Warsaw, Poland and researches Russia's information warfare against Ukraine. Before joining the DFRLab, Givi worked as an International Development Consultant.
Podcast: https://youtu.be/V4ZB148upUA
Listen to the episode of the #DEZINFO podcast, which was created as part of the "Strengthening the Capacity to Counter Disinformation" project, with the support of National Endowment for Democracy (NED).