The new episode of #DEZINFO podcast: The image of Baltic states in the Russian niche media online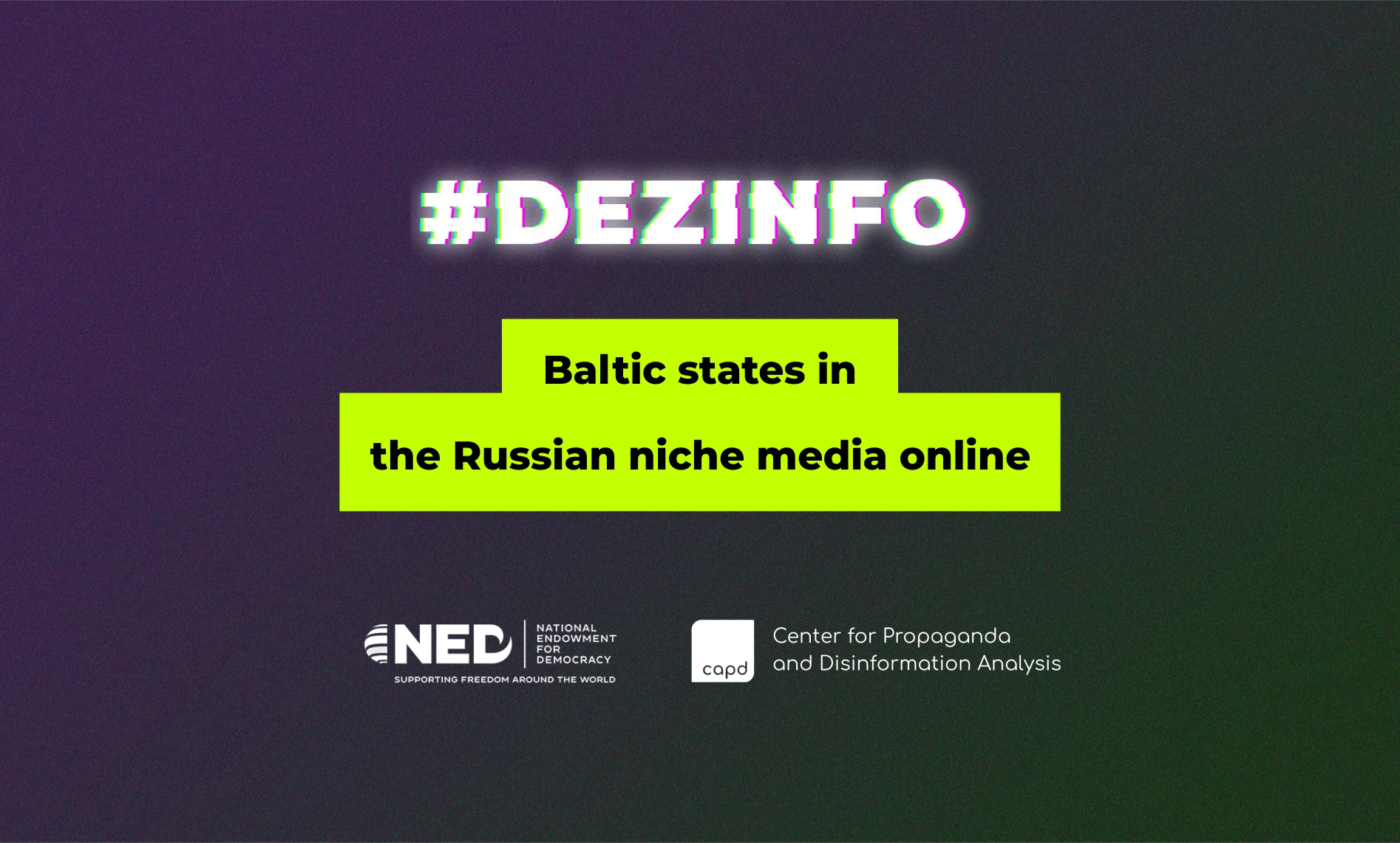 Listen to the new episode of our #DEZINFO podcast!
In an interview with the analyst Evija Djatkoviča, we discuss the results of monitoring the Russian information space, in particular focusing on the narratives that were built in the context of the Baltic states. We also discussed how the propaganda about Ukraine was built a few weeks before the start of the Russian aggression and how much space was devoted to Ukraine in the Russian media at that time.
– How do we define the Baltic states today, how do they differ from other European states?
– What footprints (in Lithuania, Latvia and Estonia) were left by the Soviet Union occupation  that we can see nowadays?
– Why are these three Baltic countries portrayed by the Russian media as hysterical and hostile?
– How can the Russian online media be characterized? Why are they distinguished by the high level of centralization, the lack of freedom of expression, the lack of criticism and the inability to present an alternative view?
Podcast: https://youtu.be/nTQT-_f-qXQ
Who is our interlocutor?
Evija Djatkoviča – the Head of Belarus and East-Europe Program of the Center for Geopolitical Studies Riga. She is also an acting researcher at Riga Stradins University. She holds a master's degree in diplomacy; her research interests include the EU's Eastern Partnership countries, particularly Belarus, and regional security of the Baltic states, especially their hard and soft power relations with Russia. Formerly, Djatkovica worked in policy consulting, at the OSCE ODIHR and the Embassy of the Slovak Republic in Latvia.

Listen to the episode of the #DEZINFO podcast, which was created as part of the "Strengthening the Capacity to Counter Disinformation" project, with the support This email address is being protected from spambots. You need JavaScript enabled to view it..